It is hard to believe it, but it has been nearly two years since I did a
Seven Things Making Me Smile
update! And, honestly, there have been more things of late that I have caused me to frown instead of smile (ice dams wreck havoc inside my house, basically having a severe allergic reaction to winter...I kid you not), but I still have a lot to be grateful for, and it is always good to make a list of the positives when feeling overwhelmed by the negatives.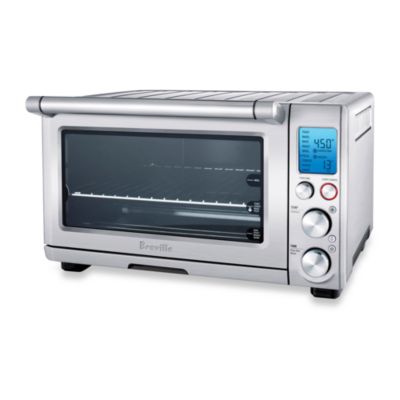 1.
Breville Smart Oven Convection Toaster Oven
: This was one of the best purchases I made since moving into my house. America's Test Kitchen voted this the best toaster oven you could buy; that was good enough endorsement for me. And, boy, were they right. Not only does this make perfect toast, but it is great for baking, broiling, and reheating meals. In the past, I have complained about how annoying it can be cooking for one, but this makes it less of a drama. (I have been making delicious, crispy meatloaf in this little guy.) And it made hosting Christmas easy too, because I was able to roast the root vegetables in the toaster oven while the roast beef cooked in the main oven. It isn't cheap (retailing around $250), but I got mine at Bed Bath and Beyond and was able to use a coupon towards it. I found out my friend MEM had one too, and she loves hers just as much as I love mine. (I have had only one disappointment with the oven. I baked a cake in it because I didn't want to heat up my whole kitchen, and the cake was harder than I would have liked. The cake wasn't dry, just the top was hard, making it difficult to cut. Next time, I would wait and bake the cake in the full size oven. But that's my only complaint.)
2.
Ticonderoga #2 pencils
: I don't know what it is about a pencil, but nine times out of ten you will catch me writing with one of these instead of a pen. It isn't to say that I don't have nice pens or that I am not a fan of pens (shout out to the Sharpie pen), but there is something about a Ticonderoga #2 pencil that makes it my "go to" writing implement, especially at the office. (One thing I am not a fan of though is those clicky refillable mechanical pencils. The nib is too thin, and the point breaks WAY too easily for my liking. They do have pretty good erasers though, but the eraser is only part of the pencil.)
image from GoodReads.com
3.
Game of Thrones
: the books AND the show.
Dracarys
!! It was so exciting to have the show start up again, which is perfect timing for me because I *just* finished reading
A Dance with Dragons
, which means that I am completely caught up with all the books. And the tv show has just gotten to the really good part of
A Storm of Swords,
and I can't wait to see how they interpret it all for the show! Of course, now this means that I am in the same boat as all the old school fans; we have to wait for the release of the next book...in 2015. GAH! I am seriously NOT GOOD at waiting. I have a hard enough time waiting until next Sunday for a new episode of the show. Until then I guess I am just going to have to read fan speculation on how things are going to turn out. (And I totally have a theory about Jon Snow's mother...)
image from Spin.com
4.
Neko Case
: Have you ever been totally into something
(in my case, music)
and then not been really interested in it for a while
(or at least you haven't liked anyone new in the last ten years)
and then something happens and you are totally into it again? I heard one of Neko Case's songs ("
I Wish I Was the Moon
") in an episode of "True Blood" (I have spent the last two years watching all the HBO shows I didn't watch because I didn't have HBO when I lived in Boston), downloaded the album the song was on, and was immediately hooked. I have pretty much worn out her newest album,
The Worse Things Get, The Harder I Fight, The Harder I Fight, The More I Love You
, listening to it in the car. Her music is totally a "sitting on the porch after work, drinking a beer, having a smoke (if you do that anymore), watching as the sun go down and the light fades away while debating to have another beer or actually make dinner" kind of sound. It's also pretty good soundtrack for Friday nights after work drinking cocktails and eating cheese in front of the fireplace.
image from Vinted.com
5.
Infinity scarves
: My sisters gave me two of
these
for my recent birthday and I love them. They bought them from
Charming Charlie
, which is COMPLETELY different from
This Charming Charlie
. (Initially I was VERY confused about that.) One of them is red with a pink paisley pattern while the other is covered in little blue whales! (I love whales!! They are so very preppy. And Hartford Whalers-y.) ANYHOO, these scarves are great because you can just throw one over your head, loop it around once, and take your outfit from "meh" to "looking good!" (This is a true story BTW - happened last week at work. Took an outfit from being really plain and simple to professional. And I got LOADS of compliments on the scarf.)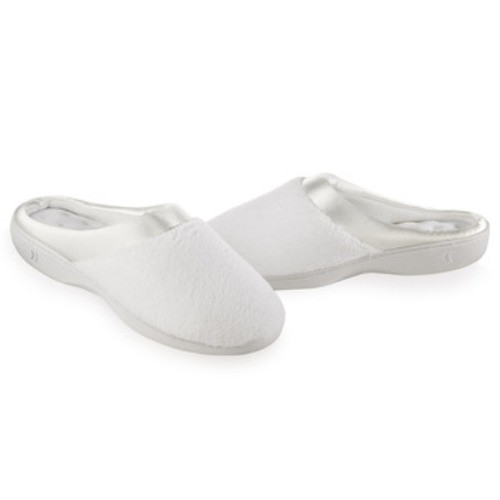 image from Kohls.com
6.
New slippers
: I had my old pair of slippers for a ridiculously long time and had pretty much worn (and washed) them into a state of "who are we really kidding anymore?" So I junked them around MLK day, and I picked up a new pair of Isotoner microterry/satin slippers on sale at Lord & Taylor (although next time, I am just going to try Kohl's - looks like they have better selection.) They are really soft and warm without being too hot and even give your foot a bit of support. They are super comfortable, which is a good thing when you are barely awake, staggering around your kitchen trying to make coffee or if you decide to spent the whole day in your pajamas, as you do sometimes. Comfy slippers are hard to come by, and I really like these.
image from GoodReads.com
7.
Fannie Flagg books
: I love Fannie Flagg's books. All of them. From
Fried Green Tomatoes at the Whistle Stop Cafe
to
Standing in the Rainbow
to her newest
The All-Girl Filling Station's Last Reunion
. I can't decide if it is because her characters tend to be genuinely nice people, or the fact that the stories are all set in the South and I really love reading about the South, or the fact that she can have you laughing, then crying, and then laughing again all in one page. It might also be the nostalgia for a simpler/better time: when communities were close knit and everyone knew their neighbors, when they sat on the front porch listening to the radio and drinking lemonade on a summer night, when kids could ride their bicycles all over town without having to worry about getting hurt or kidnapped or worse. Not saying that the books don't have conflict, because a good book needs conflict, but these novels make you feel really good. Sometimes I really need to take a break from the mysteries, 19th century novels, and fantasy that fills up a large portion of my "to read" pile and just read a simple, feel-good book. And when I do, I read Fannie Flagg.
Speaking of knowing your neighbors, I just want to give a shout out to my next door neighbor: MJB. She will never read this and even if she did, I don't think she'd know I was speaking about her, but honest to God, I don't think that I could have asked for a nicer next-door neighbor if I tried. So despite the ice dams and the other unexpected home-ownership related drama, I really lucked out in the neighbor department, and that totally makes me smile!!!!